What are we doing to ensure the safety and well being of our clients and employees?

Wearing a mask in our shop is not a requirement, however, if at any time, you prefer that we wear a mask, come to your vehicle, or meet you somewhere, please let us know, and we will do what we can to accomodate you.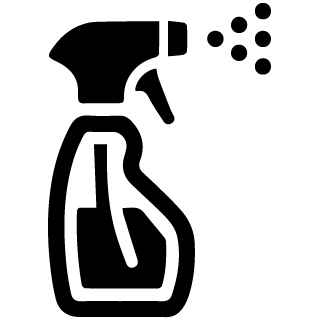 Everything that comes in to our shop is disinfected twice, both before, then after servicing your device(s). We use an ethanol based cleaner, which is effective in killing both bacteria and viruses, but safe on your equipment, and for the environment.
Looking for Emergency Service?
Emergency services are typically anything outside our normal operating hours, excluding certain major holidays.
To contact us for Emergency Service, you must send a Text Message to (386) 872-7852. Please allow at least 1 hour for a response. This text message will be sent in to our ticketing system where an on call technician will contact you within the hour. Please make sure to leave the best phone number where you can be reached. Please also note, the phone number most likely will come from either an unknown number, or a blocked call to respect our technician's privacy while using his or her personal cell phone.
Major holidays like Thanksgiving Day, Easter, Christmas Eve, Christmas Day, New Years Eve, and New Years Day are billed at a mandatory higher rate. All hourly rates are billed at a mandatory minimum of 1 hour.
Emergency Services Rates
Service Fee: $125.00
Hourly Rate: $175.00
Remote Support Hourly: $150.00
Onsite Emergency Service (During Major Holidays)
Service Fee: $225.00
Hourly Rate: $225.00
Remote Support Hourly $200.00
*Service 12 miles or more outside our home office may be billed an additional travel fee.